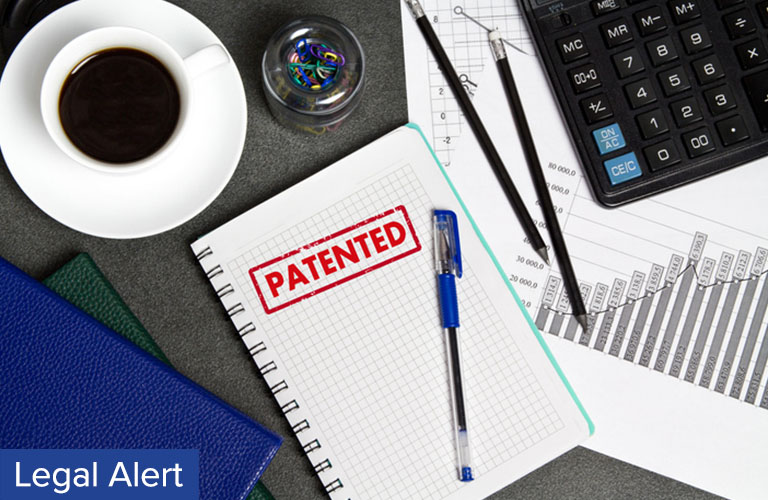 The United States Patent and Trademark Office (USPTO) recently announced that the Patents for Humanity awards program is now open for COVID-19 related patents and patent applications, providing award winners with accelerated procedures at the USPTO. With the vast amount of COVID-19 related patent applications filed over the past year, the program provides another avenue outside of petitions to accelerate examination of pending patent applications related to this subject matter.
The Patents for Humanity (PH) program, not to be confused with the popular Cards against Humanity game, is an awards competition "recognizing innovators who use game-changing technology to meet global humanitarian challenges." The program has two types of awards: PH Awards and honorable mentions. Winners will receive an acceleration certificate that allows certain expedited proceedings at the USPTO, including examination of a patent application, ex parte reexamination, and ex parte appeals at the Patent Trial and Appeal Board. The latter two are exclusive for PH Awards holders. Previously, only five subject matter categories were considered: (1) Medicine, (2) Nutrition, (3) Sanitation, (4) Household Energy, and (5) Living Standards.
The PH program, which is free to enter, is only open presently to patents and patent applications directed to COVID-19. Applications are judged on either two criteria – Humanitarian Use (i.e., subject matter of patent or application has actual technology used to address the issue (e.g., COVID-19)) or Humanitarian Research (i.e., invention supports research by others to address the issue). Independent judges, chosen from outside of the USPTO, review the applications. No record of participation is included in the prosecution history of the patent application. The competition is open to any patent owners, patent applicants, or patent licensees, including inventors that have not assigned their ownership rights to others. Further, unlike previous winners, acceleration certificates for PH Awards and honorable mentions are transferrable to third parties.
The application process is online, and can be found at the USPTO's Patents for Humanity webpage – https://www.uspto.gov/ip-policy/patent-policy/patents-humanity-covid-19. While the application deadline hasn't been announced, the USPTO has stated that they will provide the announcement of the cutoff date within at least 30 days' notice.
As many of our clients have filed patent applications in this area, SGR is well prepared to assist them with the application process.